The Complete Leader: The Benefits of Executive Coaching at a Fraction of the Cost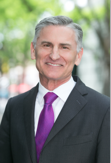 The Complete Leader (TCL) program is unlike traditional leadership programs in its approach to developing the whole leader, not just a set of soft skills. But program creator Ron Price is most proud of the fact that when the program ends, participants make a plan to continue the momentum that the program has created.
An interview with Ron Price on the innovation of The Complete Leader program.
How is The Complete Leader different from other leadership development programs?
     One key factor that sets it apart is feedback. We believe that the ability to give and receive feedback is the greatest accelerator of leadership capacity, so we practice that in a number of ways. TCL teaches the value of being vulnerable and how to build a culture where authenticity is a virtue.
     In addition, our diagnostics of the individual—creating the map of who they are today and who they ought to become tomorrow—is the most in depth and academically validated set of tools that I've ever seen. We've used it to complete successful leadership programs in up to 30 different countries.
    The way we approach teamwork is also unique. We work on very specific skills that create the character a leader needs to inspire others, to get things done and to think about the future in a way that's going to be more productive.
    One of our facilitators describes it as a program that goes beyond an MBA. TCL includes a variety of coaching skills. We've incorporated multiple options so that participants receive the advantage of our experience coaching leaders; it's essentially executive coaching at a fraction of the cost.
 Who is The Complete Leader for?
    Originally we thought it was for emerging leaders—people who are getting ready for or who are in their first management roles. But we've discovered that it's just as applicable for those who are already in senior leadership positions. In fact, probably half the programs we have going on right now are senior leadership teams who want to get better about how they work with each other, how effective and cohesive they are, and how they think about the future.
How does The Complete Leader work?
    We start by making sure we have a good interview with the sponsor, who is usually the CEO or senior leader, so that we understand the team's needs. We customize every program to the vision and the challenges of the organization. The program is scheduled to be 18 months along, and there is flexibility, but we've found that it works best if the group meets every 90 days. They meet six different times, constituting eight full days of work, and between sessions they have both team and individual assignments so that they're implementing the competencies they've been learning.
    The group receives a variety of diagnostics in order to develop a much deeper level of self-awareness. I like to say that our goal is to take them from two megapixels of self-awareness to 12 megapixels of self-awareness. They compete extensive profiles of their behavioral styles, strengths and weaknesses, emotional intelligence, and underlying motivators—where they get their highest sense of achievement and engagement. We even get a glimpse into their subconscious brains concerning the way they make decisions and their hidden biases. We also have a self-assessment of the 25 competencies from the book.
    And in addition to that, throughout the program, we bring in faculty members who spend a day with the group. These folks are national thought leaders in the areas of branding, communications, conflict management, teamwork, and more. I don't know of another leadership development program that gives you access to such a range of experts. Everybody in the program gets exposure to these experts and the opportunity to build their network of connections as they continue on their leadership journey.
    I think one of the most effective aspects is the presentations that the group members give about the competencies they're learning. It's expanding the conversation. TCL is a launchpad for continuous learning that goes on long after the program has ended. Toward the end of the program, the group will start talking about how they can continue the momentum even without a facilitator. That is one of the most rewarding aspects for me.
Know someone else that would like this article? Sharing is caring!