A Few Companies We've Helped: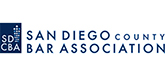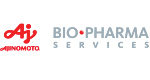 Our clients say:
I can't recommend Mindy and Communication Works enough! She has a wonderful talent of helping her clients to discover the life they are supposed to be living and the work they should be doing! Through her assessments and personal coaching sessions, I found my way out of the corporate world and into entrepreneurship. It was the work I did with Mindy that helped me to find the confidence to make the leap!
Nicole R. Matthews, CSEP
The Henley Co. and Recess
I have had the pleasure of working with Mindy over the past year as she has offered services to my firm. Mindy brings skill, intelligence and insight to her engagements. She helps people see themselves and their potential in an entirely new light. She supports their transformation, allowing her clients to support themselves and contribute to their communities. All I can say to Mindy is 'Thanks for what you do.'
Timothy Tosta
Land Use and Environmental Law Partner: McKenna, Long & Aldridge LLP
Thank you, Mindy, for all the guidance you have provided the organization over the past few years. It truly has made a difference in how I look at hiring employees and also the quality of the individuals we hire. You have impacted individual team members and the organization in its entirety.
Pamela S. Williamson, PhD.
WBEC-West President & CEO
Certifications and Associations: