I believe hiring is an intelligence, not a routine.
When was the last time you looked at your hiring practice as something other than a box to check or a process to get through? Routines can be productive in business and provide much-needed structure and predictability to keep an organization running efficiently. But, routines are also overused.
In our quest as business leaders to make everything run faster or more smoothly, we forget to treat some practices as sacred. Hiring is one of those practices. If hiring has become a routine, realign immediately because it should always be handled with time, care and, most importantly, intelligence.
The ideal hiring process is filled with healthy pauses, thoughtful discussions, objective diagnostics and critical thinking. It takes courage to practice hiring intelligence and resist the urge to fast-track to get a butt in a seat…today! Now! After all, hiring better, ironically, is an organization's best shot at being faster, better and more profitable.
Hiring managers are constantly looking for the next star employee – someone who aligns with the culture, needs little oversight, brings creative and strategic thinking to the role and knows how to work and collaborate with others. Business leaders, however, can become cynical in finding these rising stars because they have been burned by bad hires and they're running on empty themselves.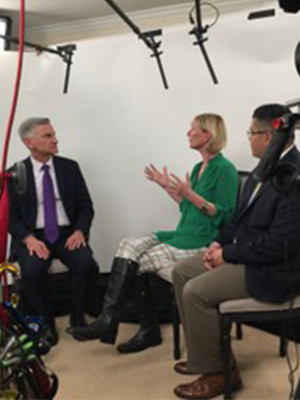 Instead of taking a breath, investing additional time in hiring or going about it a different way, they often either disengage from the hiring process or fast-track the process and watch (and hope) (and pray) for stars to rise after they've been hired. Then, energy and resource are invested in growing these individuals with fingers crossed or mitigating the mis-alignment because it's not the right person for the role. So leaders continue to pour good time/energy/money after bad because starting over is so exhausting.
When organizations know precisely what they are looking for, every new hire can be a rising star. Every new hire can be worthy of leadership's attention because they are motivated and properly matched to the right role. Suddenly, the people are the organization's greatest asset because each person contributes so greatly.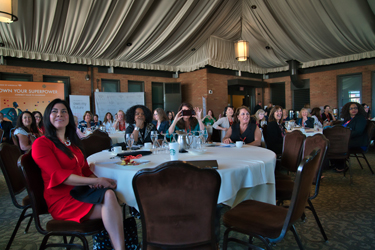 Building high-performing teams and aspiring to greatness all starts with hiring. Up until recently, leaders have been going about it backwards. Instead of relying on resumes, executive presence in interviews and gut instincts, I propose leaders rely on data that eliminates biases and gives a clear picture of the person and their likelihood of aligning to the job and culture.
It all starts with clarity around each role. Leaders must deeply understand and be on the same page as to why they are hiring for various roles, and what skill sets, behaviors and motivators are needed to fulfill that role well. Then, clearly communicate the role to the candidate pool so that the right people are saying, "that job is made for me!" When candidates express interest, they must be compared to one another objectively through scientific diagnostics. Hiring intelligence is all about predictive hiring, confidently knowing the people who receive an offer letter are undoubtedly the best for that position from the inside-out (diagnostic) as well as the standard outside-in (references, resume, gut) view.
This is how smart companies are hiring. I've set out to challenge the way high-growth companies value their people. In order to leverage their most important asset – the people who are responsible for growing the business – hiring can no longer be left to chance or the way you've always done it.
Hire more intelligently and watch dozens of other business problems dissolve, like retention woes, poor management and unengaged employees. Hire more intelligently and watch it catapult your business into new territory where people issues no longer weigh it down.
Are you ready to start hiring more intelligently and joining in this new way of doing business? Contact me, share your biggest hiring challenge and I'll give you a few ideas of how you can find the people who best align with your roles, culture and business direction.